Welcome to gordonwolford.com
Having retired from graphic design and the rat race in 2004, I now spend my time photographing the beauty of nature
(and anything else that catches my eye).

Currently, my primary photo galleries reside on PBase.com with secondary galleries residing here.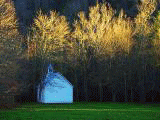 And click here for my personal blog.



Page last updated - Thursday, August 9, 2012
All content on this website is Copyright © Gordon L Wolford.
All rights reserved.